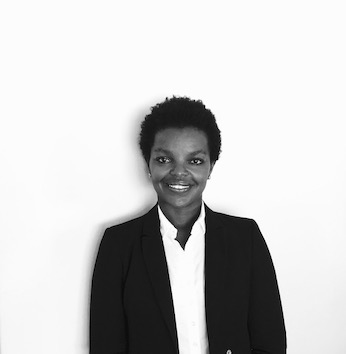 Ndanga Kamau | Arbitrator. International Lawyer.
Recognised as a Future Leader in Who's Who Legal Global Guide 2022, 2023, 2024 in the category Arbitration Future Leaders – Partners
Ranked in Chambers & Partners Global 2023: Dispute Resolution: Arbitrators – Africa-wide
Areas of expertise | international commercial arbitration, investor-state disputes, investment law, public international law, private international law, business & human rights, intersection of public international law and private international law
Nationality | Kenyan
Biography | Ndanga Kamau is an international lawyer based in The Hague, Netherlands. Her practice focuses on international dispute settlement, public international law, private international law, and business & human rights.
She sits as arbitrator in institutional and ad hoc arbitrations. She also advises clients on investor-state dispute settlement, investment protection, contractual disputes, public international law, risk mitigation, dispute prevention and avoidance, and grievance management. She works in a variety of sectors and industries and has considerable expertise in matters related to Africa. Bolstered by her background in economics, Ndanga is proficient in issues related to compensation, damages, costs, and interest. Her clients include private entities, states and state entities, and international organisations. For more information, see experience.
Ndanga has substantial international experience. Prior to setting up her practice, she worked in the international arbitration practices of two international law firms and as registrar of an international arbitration institution. She also worked for government, and international organisations. She has lived and worked in Cape Town, Geneva, Houston, London, Mauritius, Nairobi, and The Hague.
She regularly speaks about international dispute settlement (including international arbitration), public international law, and private international law, at forums around the world. She also lectures on these topics at various universities. She has had speaking engagements in Africa, Asia, Australia, Europe, North America, and South America. Ndanga also writes on topics related to her areas of specialisation. See publications.
Ndanga is a vice president of the ICC International Court of Arbitration, a council member of the ICC Institute of World Business Law, and was the inaugural president of the ICC Africa Commission (2018-2021). She is an honorary senior fellow of the British Institute of International and Comparative Law (BIICL), and a member of the following organisations: Advisory Board of the University of Cape Town Arbitration and Dispute Resolution Unit (ADRU), International Law Association (ILA) Committee on Rule of Law and International Investment Law, editorial board of the African Journal of International and Comparative Law, the Global Advisory Board of the New York International Arbitration Centre (NYIAC), and the Executive Committee of the Foundation for International Arbitration Advocacy (FIAA). She is a member of the UNIDROIT and ICC Institute Working Group on International Investment Contracts, the director of programmes of the African Association of International Law (AAIL) / Association africaine de droit international (AADI), an observer delegate at UNCITRAL WG III on investor state dispute settlement reform, and a PRIME Foundation Expert in Dispute Resolution.
Ndanga is listed on the panels of arbitrators of the China International Economic and Trade Arbitration Commission (CIETAC), Shanghai Arbitration Commission (SHAC), the Kigali International Arbitration Centre (KIAC), the International Division of the Arbitration Foundation of Southern Africa (AFSA International) and the initial panel of arbitrators of the Scottish Arbitration Centre. She has been selected for inclusion on the Global Arbitration Counsel List of the Office of the Ombudsman, United Nations Funds and Programmes.
Ndanga is available for appointment as arbitrator in contract and treaty disputes. She can also be engaged to help parties settle such disputes. As co-counsel or consultant, she is available for advisory and representation work. For more information, and a CV, you can reach her at ndanga@ndangakamau.com.
Areas of interest for research and writing | intersection of public international law and private international law, investor-state dispute settlement, state/investment contracts, the state in international dispute settlement, compensation and damages in international dispute settlement, international financial markets, tax disputes in investment arbitration, history of international law, history of international dispute settlement, treaty interpretation
Languages | English, French, Dutch, Kiswahili, Kikuyu (varying levels of proficiency)
Education | LLM in International Dispute Settlement, University of Geneva / Graduate Institute, postgraduate diplomas in law (City Law School / Inns of Court School of Law), Economics, University of Cape Town
Scholarships & grants | 2018, International Water Law (online), University of Geneva Law School; Tax Treaty Arbitration Conference, Institute for Austrian and International Tax Law Vienna
2009, Hans Wilsdorf Foundation Scholarship for the MIDS programme;
2008, Mona de Piro Prize, scholarship for the Bar Vocational Course; Oppenheimer Trust Travel Grant for the Hague Academy of International Law Summer Programme on Public International Law.
Bar Admission | Called to the Bar of England and Wales by the Honourable Society of the Middle Temple (2010)
Contact | ndanga@ndangakamau.com